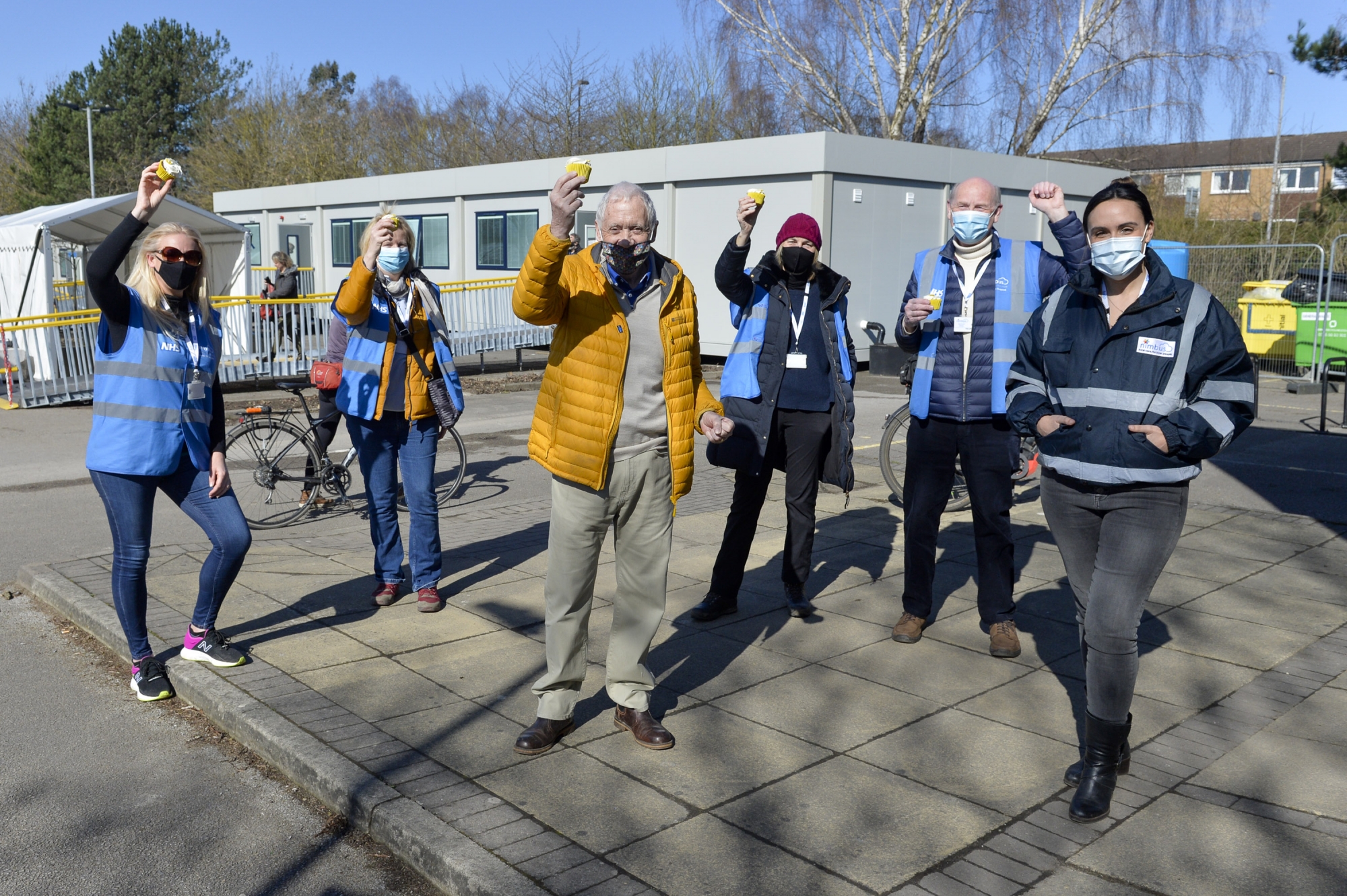 Special day for staff and volunteers as York Vaccination does its 100,000th Covid Vaccine
Staff and volunteers at the York Vaccination Centre will receive a special thank you today (17 March) to mark the 100,000th vaccination at the site.
Nimbuscare, the group of 11 York GP practices which runs the site, wants to mark the milestone and the progress made by the teams since the start of the vaccination programme on 22 December.
The site will be welcoming a special visitor. CEO Madeline Ruff and Prof Mike Holmes will be handing out cupcakes, (donated by Thomas the Baker) to staff and patients.
Madeline said: "This is a great achievement by all those involved in the vaccination centre – it's been a city-wide approach.
"We're so grateful to our staff, volunteers, partners and the local businesses involved. It's been about team work right from the start. York should be very proud of what we have achieved here to date
"We've estimated that here at the York Vaccination Centre we've consistently delivered around one in every 250 of the vaccines carried out nationally.
"And we think we have the capability to vaccinate all our over 50's by Easter if we can carry on at the same rate.
"We also want to thank all the 100,000 patients who have taken up their invite and booked in for their jab at the Centre. We enjoy their smiles and messages of thanks and it gives our teams a real boost to see the difference they are making to people's lives."