York healthcare provider Nimbuscare has recognised a number of individuals and organisations for their 'Outstanding Contribution' during the Covid-19 pandemic by presenting them with awards.
The recipients of the awards were chosen by various members of the Nimbuscare team in recognition of their dedication, compassion and selflessness.
Corporate Affairs Manager Ellie Holmes explained: "During the last couple of weeks I have accompanied some of our Directors as they handed out the awards, so I've had the great       privilege of meeting many individuals and organisations from the local community who have made an incredible contribution to support patients and the work of our teams during the Covid-19 pandemic. Although all of our winners pointed out that they were very much part of a team, we wanted to give them each an extra special thank you."
The award winners are: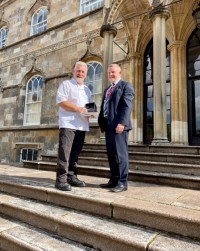 Colin Williams, a volunteer at the York Vaccination Centre at Askham Bar, who, earlier in the year, clocked up more volunteering hours than anyone else. He swapped his normal day job as private chef to the Archbishop of York to volunteer his services and, come rain, shine or snow, Colin pointed thousands of patients in the right direction and kept other volunteers entertained with his stories.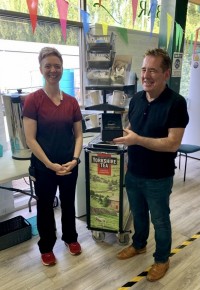 Steve O'Neill revolutionised the way tea and coffee was delivered to staff and volunteers at the York Vaccination Centre and has the gratitude of the entire workforce. Where once cups of tea were carried on a tray, Steve brought in his own thermos flasks and jugs and even commandeered a trolley from Lidl to carry all the supplies. He selflessly gave up his own time, equipment and expertise to simplify the way things were done.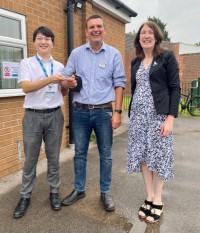 Citywide Health – Richard Harrison and the team at Citywide Health have been a valuable asset to the Nimbuscare team since the York Vaccination Centre first opened a year ago to offer a drive-through flu vaccination service. They continue to be part of the triumvirate team that Nimbuscare has to have in place to operate the York Vaccination Centre (which is made up of a GP, a Nurse and a Pharmacist), supporting vaccinators and caring for patients.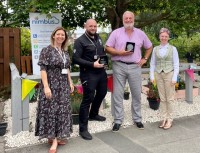 Eboracum and Community TM have worked with Nimbuscare since it first began setting up the York Vaccination Centre. Ellie Holmes of Nimbuscare still recalls standing with the managers of both companies - Carl Nickson and Rich Houghton - in an empty car park at Askham Bar, knowing that we had just three weeks to turn it into a mass vaccination site. The relationship between Nimbuscare and both businesses has always been positive. Eboracum continue to provide us with administrative and security support, and Community TM still support us with marshaling and car park responsibilities. Their advice, support and professionalism is hugely appreciated.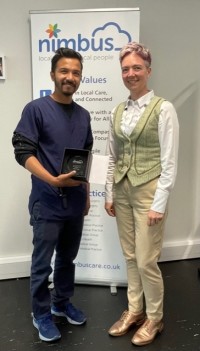 Dr Dane Vishnubala is cool, calm and collected. He shows exceptional leadership abilities and is extremely supportive of colleagues, offering reassurance and displaying compassion. He is definitely worthy of the 'Nimbuscare Cape' as he juggles his work with us along with his many other work commitments.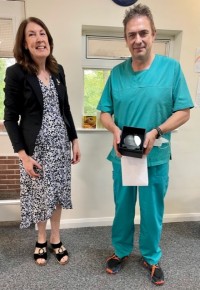 Dr Mark Stenton has supported the York Vaccination Centre since it opened, alongside working at his GP practice, My Health, and other work commitments. His work as lead GP has been very much appreciated. 
Helen Buck is driven and coordinated in her role as Lead Nurse. With a methodical and structured approach to leading shifts, she delivers a smooth and efficient service. Helen has worked at the York Vaccination Centre since it launched, alongside her GP practice-based work at My Health.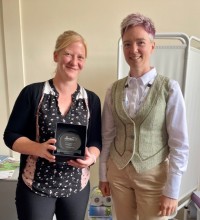 Theresa Ollerenshaw is known for her caring and supportive nature. She frequently takes on Lead Nurse responsibilities and is incredibly efficient in her ability to lead and extremely approachable for patients and colleagues alike. 
Sam Wilson is a highly motivated member of our St John Ambulance volunteer team. He always makes himself available to help wherever possible and is quick to turn his hand to any challenge - always with a smile on his face and a pleasant demeanour. Sam is diligent and reliable, working over and above any expectations set for him. He's a shining star in the volunteer workforce and, at such a young age, is wise beyond his years.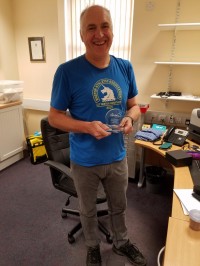 Dr John Lockett is known as an adrenaline junkie. He brings life and humour to the York Vaccination Centre. An incredible GP and lead GP, he motivates staff with his upbeat, positive outlook.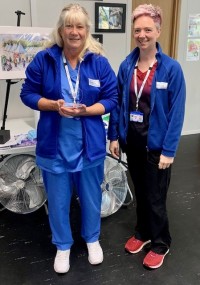 Frances Baker has such a calming and caring nature, her presence makes staff feel at ease. Frances is incredible with both staff and patients, and a credit to the site and team. Quite simply, she's a wonderful Lead Clinician.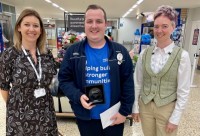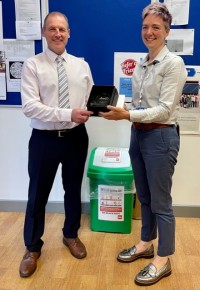 Tesco (Askham Bar, York) and First Bus (York) are both invaluable community partners that consistently offer their support to the York Vaccination Centre. Tesco has kept the volunteers and staff content with treats and refreshments, as well as supporting projects like the creation of the Remembrance Garden. First Bus has been very accommodating, assisting with patient access and working with our traffic management team.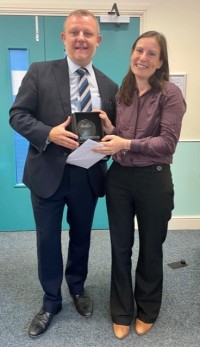 Christine Marmion is the Deputy Chief Executive at York Centre for Voluntary Services (CVS). She led the social prescribing element of the response to the pandemic, setting up a GP hotline, making welfare calls and working in partnership with Nimbuscare to run the SPA Monitoring Hub, a telephone support service for patients at home who had been diagnosed with, or had symptoms of, Covid-19.
Paul Mackay is an Advanced Nurser Practitioner at Priory Medical Group. He responded with great empathy and used his experience to meet the healthcare needs of asylum seekers on a scale that had never been done before, taking the time to ensure that each patient was treated as a person. Nimbuscare, together with the asylum seekers who Paul helped, say thank you; you made a difference and we are so proud of you.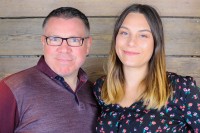 York Mix – Nimbuscare's Chairman, Professor Mike Holmes (or Dr Mike as he's probably best known), has a slot every Wednesday on York Mix Radio. The station has been so supportive of the work carried out at the York Vaccination Centre by our staff and volunteers. They gave us access to their great platform, helping us reach as many local people as possible.