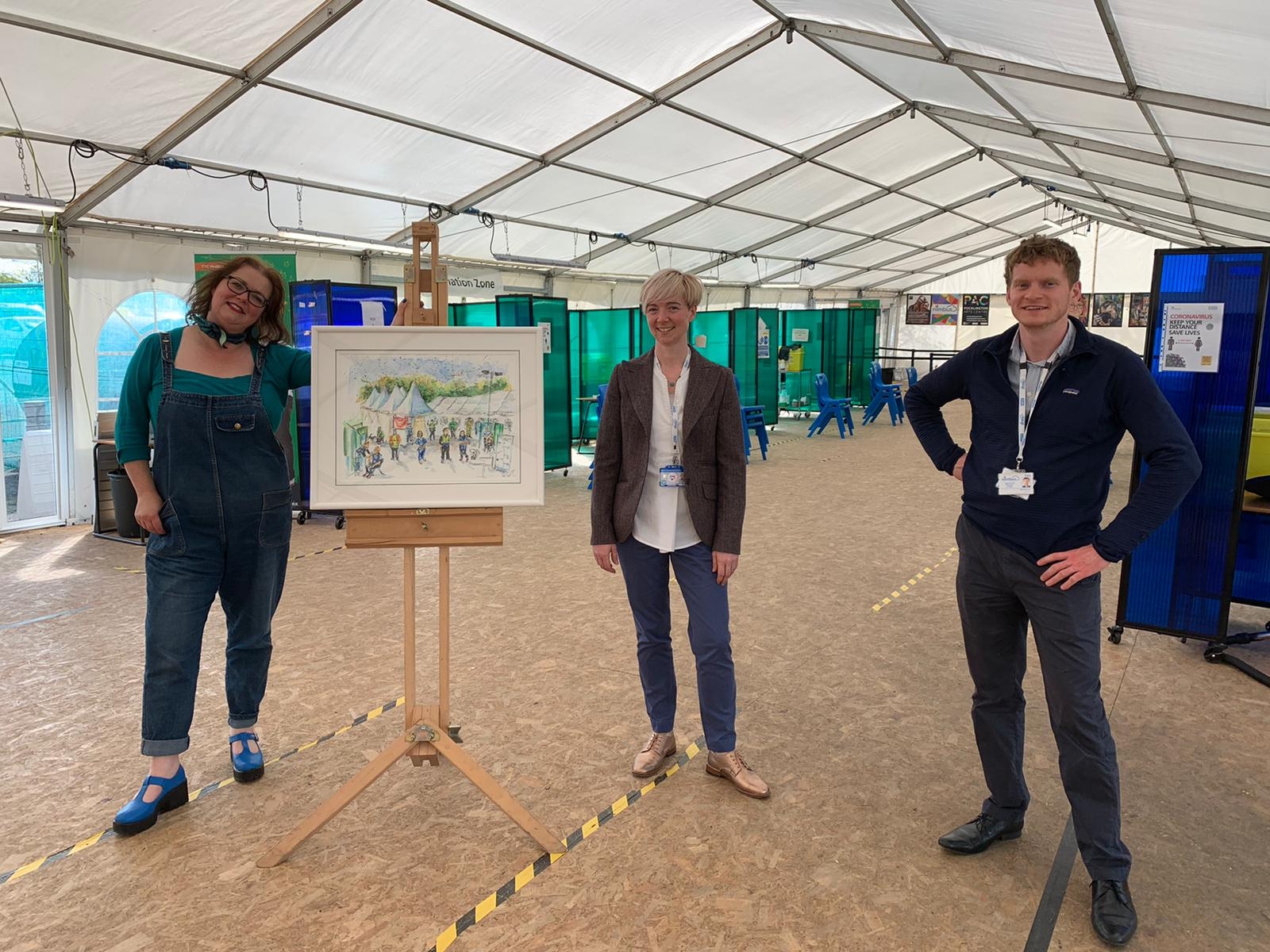 New artwork arrives at Vaccination Centre, thanks to local artist Sue Clayton
Local artist Sue Clayton unveiled a specially commissioned painting of the NHS York Vaccination Centre this week when she visited the Askham Bar site.  In the painting Sue has picked out members of the Nimbuscare teams who work at the site and pulled them all together onto one painting. It even includes the cat which visits the site each day!
In addition to displaying Sue's outdoor portrait exhibition entitled '21', the NHS vaccination centre will showcase the unique piece of artwork within its 'Tent of Hope'.
The '21' exhibition features the son of one of Nimbuscare's vaccinators, Lead Nurse Theresa Ollerenshaw's. Her son Andrew has Down's Syndrome and is one of the 21 portraits, inspired by children and adults who have Down Syndrome.