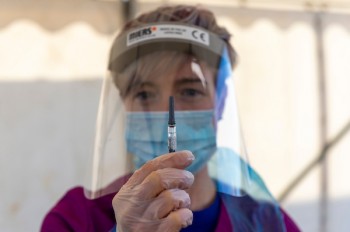 Michelle Phillips appointed to Board of Directors
Michelle Phillips was recently appointed to Nimbuscare Ltd's Board of Directors as the Director of Quality and Patient Experience.  CEO, Maddy Ruff, commented, "We are delighted to welcome Michelle Phillips. She brings a wealth of both strategic and nursing experience on board and has the perfect skill set to bring an even stronger focus to quality and patient experience."
Michelle couldn't be happier to accept this role and the challenge that goes alongside it. "I'm York born and bred," said Michelle "and as my personal heritage is so strongly linked to the City of York, it is both an honour and a privilege to be involved in the design and shaping of healthcare services on offer - not only for my family but for the population of York."
This role's aim is to facilitate the design and implementation of repeatable, scalable, high quality healthcare for the population of York, to drive a culture of quality and strong governance across all of Nimbuscare's services and projects. This can then be rolled out as 'best practice' with other organisations. Michelle looks forward to upholding standards of clinical excellence across the services that Nimbuscare provides. "Enhanced quality of processes will have a positive impact on the efficiency of healthcare service delivery in York" she said, "which will lead to better patient outcomes for the population and ensure staff are supported.
Michelle has played a key role in the set up and roll out of the York's Vaccination Site, from its early inception as York's Drive-Thru Flu Site to the Local/National Covid Vaccination Site it into which it has been evolved. She started out as a vaccinator and later took on the role of clinical supervisor. Chairman of the Board, Professor Mike Holmes explained: "Michelle was at the very first flu session offered and has been on site almost every weekend since. She and I ran the first Covid taster session on 21st December. She has covered everything from stocking the Pods to vaccinating to consulting about infection control and clinical governance on site to ensuring that we are working to the right legal framework. She's worked incredibly hard." 
Michelle has worked in General Practice in York for her entire career, starting out as a receptionist and training to be a Health Care Assistant and then a Nurse along the way. Michelle is currently a Practice Nurse at York Medical Group.