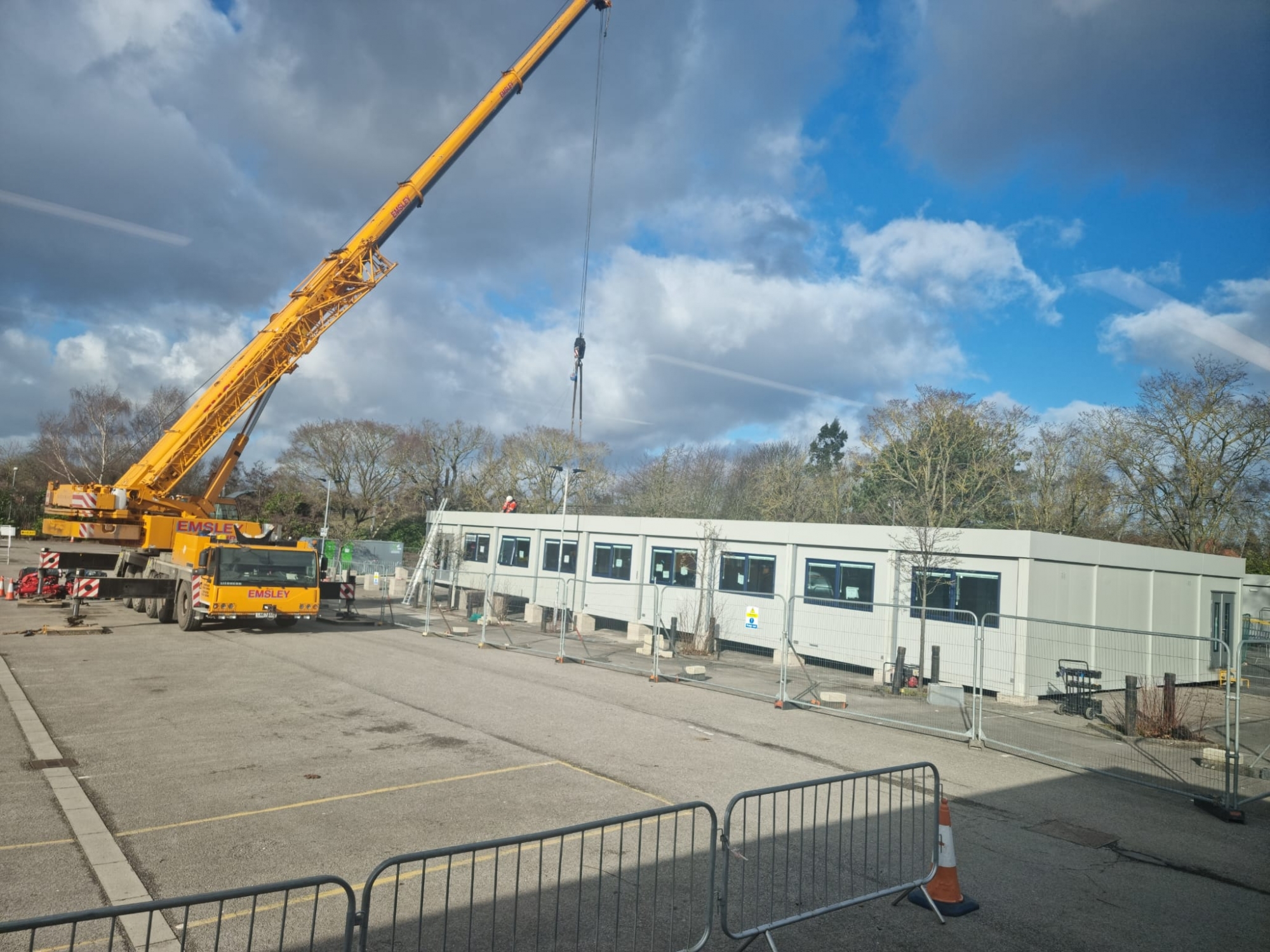 New, temporary modular building arrives at York Vaccination Centre
Work to replace our 'tent of hope' at the York Vaccination Centre at Askham Bar with a temporary, modular building is now well underway. 
The new, 547-metre square, temporary modular building will include six large treatment rooms, each one 18 metres square, as well as a clinical room and toilets. The second part of the building will be open plan and will include one treatment room and toilet facilities. It will be used for a number of healthcare services, including vaccination clinics. 
Nimbuscare's chief executive officer Madeline Ruff said: "This is a huge operation and, like all projects of this size, it may involve some inconvenience to people. Our teams are working closely with Portakabin to make sure the arrival and installation of this spectacular new building goes as smoothly as possible. This is the largest site change we have had to deal with since we arrived at the empty Askham Bar car park in 2020. However, we have the best site teams and support teams in place, and I'm confident that everything will go well.
"Whilst it was sad to say goodbye to our well-loved 'tent of hope', we recognised that it had served its purpose. The new temporary facility is a state-of-the-art modern clinical building, used in hospitals and clinical settings around the world and we are very much looking forward to its arrival. It will mean our clinical teams have the right environment in which to work to deliver health services and our population receive the care they deserve going forward."