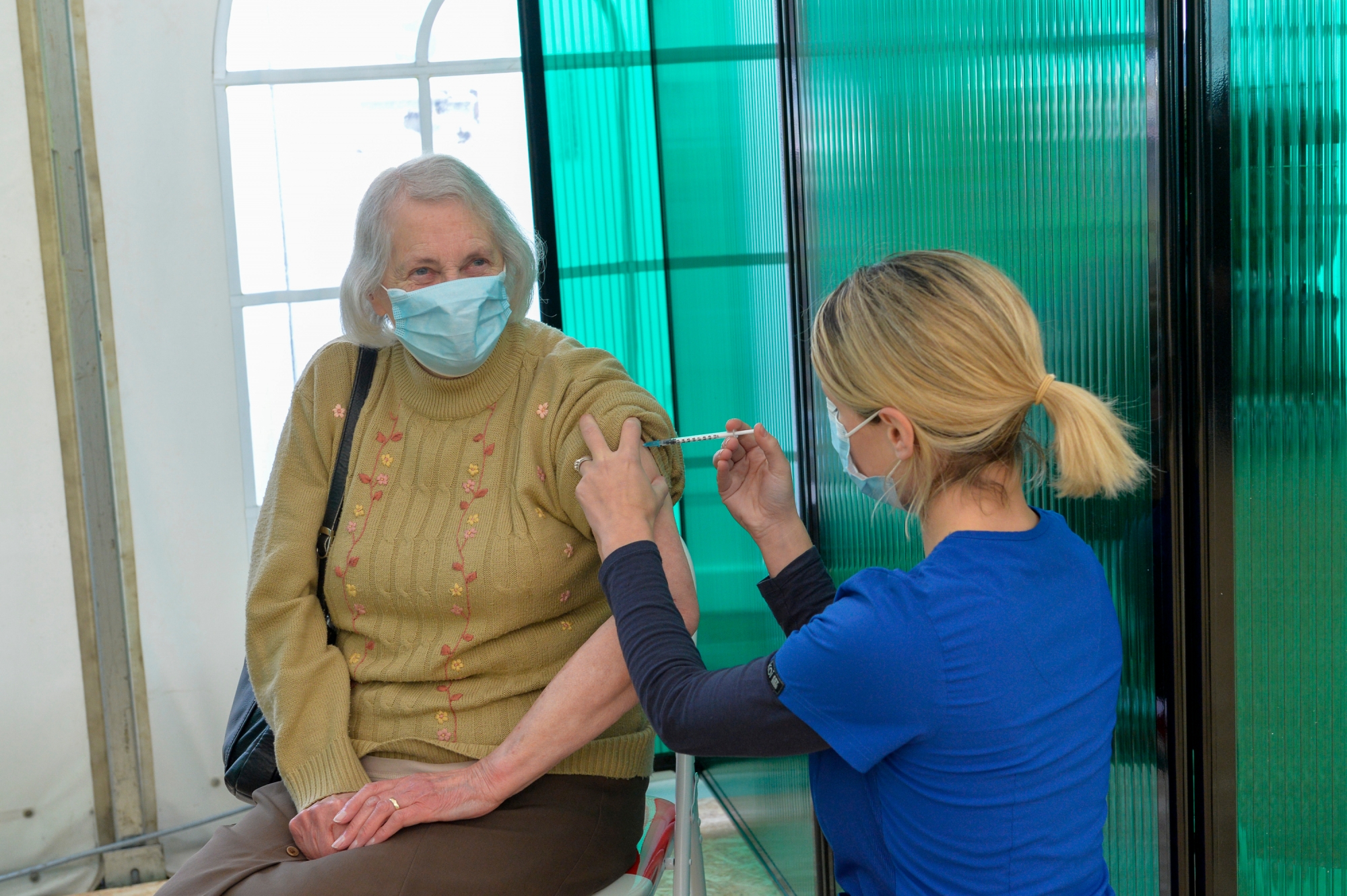 Vaccinator teams at York NHS Vaccination Centre get set to work night shifts
Teams at Nimbuscare's Askham Bar vaccination centre are preparing to work night shifts this weekend in a bid to speed up the vaccination programme and vaccinate an extra 12,000 York people ahead of time.
To make sure people get their second jabs sooner, Nimbuscare has made the decision to lay on 17-hr vaccination sessions for the local vaccination service, operating into the night, to make sure people are protected as quickly as possible.
Teams will be delivering jabs at Askham Bar from 6am til 11pm from Friday to Sunday this weekend (21-23 May). This will be part of the local vaccination service (Red Tent).
Prof Mike Holmes, Chair of Nimbuscare, said: "This decision means we can protect more people, helping us get ahead of this virus. We're planning to vaccinate more than 38,000 people before the end of the month – a record number for the Nimbuscare team.
"We currently vaccinate one in every 250 people in the country, here at Askham Bar, York, -that's more than 220,000 people so far. Our teams of clinicians, volunteers and administrators are the best and it's pleasing to see how willing they were to sign up to work this weekend.
"So, if you receive a text inviting you to book your jab earlier than expected, please make sure you make your appointment and take the chance to get a slot this weekend."
Please note this is for people in cohorts 1-9 who have already received a first dose of the vaccine. Please wait to receive your text to invite you to book and don't contact your GP surgery.