Acomb Garth Community Care Centre opens its doors
This Summer the new Acomb Garth Community Care Centre is opening its doors to the people of York.
The Centre offers a large range of NHS services for local people, as well as social care, advice and wellbeing services.
Run by Nimbuscare, who also manage the Askham Bar Community Care Centre, this new facility is part of a bold vision to connect people and communities in York, treating people for more than just ill health.
Nimbuscare is a York-based not-for-profit healthcare provider, made up of York's 11 GP Practices.
Chief Executive Madeline Ruff explained what the team was trying to achieve:
"We're so excited to be offering this great new facility. We passionately believe that community health, care and voluntary services delivered together, within the community, has a positive impact people's health and wellbeing.
"This well-equipped and beautiful centre will be a place where people can come and relax, as well as get treatment and advice. It will be a place which brings people together and we really hope the people of Acomb will welcome it.
"Most people will know us as the team who ran the York Vaccination Centre at Askham Bar. Moving forward, we continue to run the vaccination service, as well as working with our partners across York to set up new healthcare services. This is about reinvesting back into our community and is a really exciting new venture for York."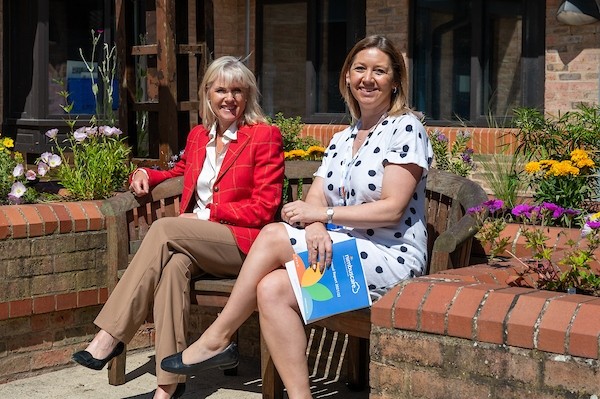 What is a Community Care Centre?
Community Care Centres bring services to each neighbourhood that historically, you may have had to travel to.
They include things like blood taking, physiotherapy and wound care services.
The aim is to give people time to talk before, during and after their appointment in a pleasant environment.
It is also about providing a place where people who have been housebound and isolated can come for the benefit of their physical and mental wellbeing.
What services will be available at Acomb Garth?
Ultrasound services

Retinal screening

Phlebotomy (blood taking)

Free benefit advice from Department of Work and Pensions

Citizens Advice.
Future services may include:
Services that have traditionally been at the local hospital in York or at a specialist centre in Leeds or Hull such as Outpatient Medical Elective Services, Menopause Clinics or Fertility treatment.