A collaboration of GP practices
Nimbuscare is one of the largest 'at scale' providers of primary care in the North of England, caring for more than 250,000 people.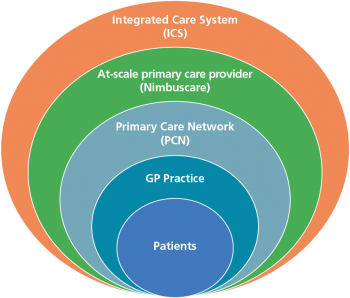 Our membership includes 11 GP Practices who are all passionate about delivering high quality local care for local people.
We work collaboratively across the York area, delivering new, innovative and sustainable health care services.
Building on the strengths of our individual member practices, we can also share the workload and meet the increasing challenges we face.
This approach allows us to share resources, expertise and services; work as one single entity to tender for services; and improve the way that services delivered by different GP practices and providers integrate.
As leaders in local care, our goal is to work together across the health and care system to improve the health, wellbeing and experience of the people we serve.
---

What's new?
In the last 12 months we have
Launched a mass Flu Vaccination programme for York patients - one of the first of its kind
Collaborated with local GP practices to set up one of the first NHS Covid Vaccination Centres in England
We've done this by
Working together, using a city-wide approach and collaborating with local organisations
Driving innovation - focusing on new, innovative approaches to delivering care for local people
Working differently and being more agile