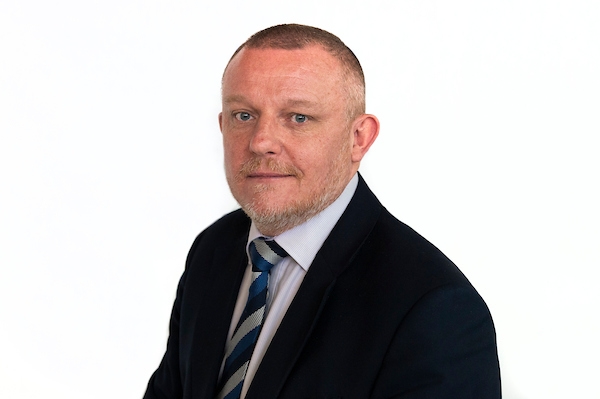 Changes to guidance will have huge benefits for our health and wellbeing, says Prof Mike Holmes in his latest blog
As Government guidance changes, this week we will no doubt be making plans to visit our friends and families in their homes for the first time, or go into restaurants and pubs. It looks like we will be able to hug our families too. This will have huge benefits for our health and wellbeing, as long as we respect others.
As I talk to my family, my colleagues and reflect on my own experiences it is clear the impact the restrictions have had on everyone's mental wellbeing and we must not underestimate this. As we mark Mental Health Awareness Week, here at Nimbuscare we're joining the move to highlight the importance of looking after our mental health, as well as our physical health. There's lots of information out there which is being particularly highlighted this week which will support people - https://www.mentalhealth.org.uk/campaigns/mental-health-awareness-week
People have been affected by lockdown and restrictions for quite some time now and within the health and care community we are starting to see the impact of this, sadly. Referrals to some specialities are at record highs and GP practices are seeing huge numbers of calls and requests for appointments. I see enormous effort to address these needs and I would challenge anything in any form of media that suggests otherwise. We're seeing this effort in York but I know from talking to colleagues that it is the same across the country. I ask that patients work with their GP practice team and consider all options for contacting the practices for support. Many GP Practices also have excellent online access and there is also the NHS App – both of which mean you can bypass the long wait on the phone line by completing a short form online to request a call back, prescription or appointment.
It is recognised that healthcare staff are up to six times less likely than other employees to access support to look after their own wellbeing. This can be because of lack of time, concern that this might be perceived as 'not coping', generally putting others before themselves or perhaps just not giving ourselves permission to have seek support. 
We must urge everyone on our community to consider the benefits of prioritising ourselves - it can make huge differences to our work and home lives.
At the vaccination centre we continue to have huge volumes of enquiries – mainly from people worried about when they will be contacted for their second vaccination. Our admin team work office hours Monday to Friday and are there to help. To support both them and you, we've recently put together an information sheet which tells people when to contact us if they haven't heard about their second dose. It basically says if you are within five days of your 12-week date, this is when to e mail us on nimbuscare.help.desk@nhs.uk
There's no need to worry if you haven't heard before that time; as we've said all along you will be contacted.
Other recent changes include the latest update on the AstraZeneca (AZ) vaccine. The JCVI has now advised that unvaccinated adults aged under 40 years who are not high risk, should be offered an alternative vaccine to the AZ vaccine. If you have already received a first dose of AZ vaccine, however, you should continue to be offered a second dose of the AZ vaccine, irrespective of age. It's really important you get this second vaccine to give you longer lasting protection.
Finally we must say a huge thank you to Sue Clayton for creating the fabulous artwork that was featured in the Press earlier this week. It really does capture the activity at Askham Bar and has been a great morale boost for the team