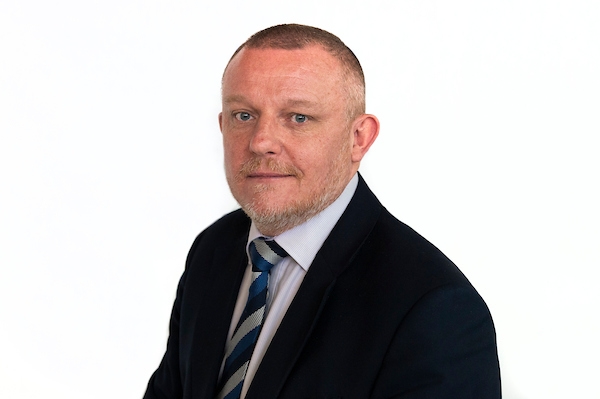 Prof Mike Holmes outlines what's happening at the York Vaccination Centre in his latest blog
The last few weeks we have been steadily progressing as we've started to give people their all  important second dose vaccinations. It's been really rewarding to see people return to the site and hearing how pleased they are to be fully protected by the vaccine.
The process has felt more efficient as people understand how to enter the site and where to go this time. We haven't remembered all the faces, but some have been familiar. Our teams of volunteers continue to brighten up the visits of many patients – we've seen them jump start their cars and even change a tyre in recent weeks. This is pure dedication. The good weather is also welcome and makes a nice change from the snow which some patients faced for their first vaccinations.
I can't stress enough how important it is for people to keep this second appointment. Your vaccine has been allocated so if you miss your appointment, you may not be fully protected.
I must also stress how complex it is to ensure that people are invited at the right time – because the systems have been evolving we have use several technical platforms for booking. We have arranged almost 200,000 appointments at Askham Bar and I'm so proud of the teams for unpicking this complexity. However if you believe you haven't got your appointment please work with us – we can address any issues that arise. Please contact our helpdesk on nimbuscare.help.desk@nhs.net
The challenge for us now is how we continue to deliver vaccinations to the next cohort. Nationally fluctuations with vaccine supply are expected to continue into May. This is disappointing and means some people will experience frustration trying to book their first appointment. Some patients may also need to be have their appointments rescheduled, so we make the most appropriate use of our supplies, ensuring second doses are delivered.
Unfortunately, the supply of vaccine is out of our control. Regionally, supplies are managed to ensure it is delivered to those sites which need it most. All we can do is make sure we communicate with you and make appointments available as efficiently as possible. I can senses that there is frustration out there – none more than ours but we pledge to work as hard as we can to get the vaccine to you when we have it.
Because of this reduction in supply, over the last few days, here at the York Vaccination Programme, we have had to reschedule a small number of people coming for their Pfizer vaccination at short notice. Some patients will have received a text to ask them to reschedule. This is unfortunate, but we are trying to make sure everyone gets their second vaccination within the 12-week period.
Moving forward, there are plenty of appointments for second dose vaccinations so people can easily reschedule these over the next few days. We've worked with our GP Practices to move some supplies around so that we have enough. Thank you to everyone involved in this mammoth effort.
We continue to attract widespread interest and have received a number of important visitors over the last few weeks.
It was so good to see Stephen Eames, Executive Chair of the Humber Coast and Vale Health & Care Partnership followed by Richard Barker, NHSE Regional Director for the North visit the site and meet with some of our GP Practice teams.
We also welcomed Tina Smallwood – the workforce lead for the vaccine programme in Humber coast and Vale. She has been a huge support to us in helping to recruit all of our staff that work tirelessly to deliver your vaccinations.
Furthermore Council leader Keith Aspden and Phil Mettam from Vale of York Clinical Commissioning Group (CCG) also took the opportunity to come to Askham Bar, as Mr Mettam attended for his second vaccination.
The pair are key players in the reorganisation of health and social care services in York and are working with us at Nimbuscare as part of the newly established York Health and Care Alliance group to focus on the needs of our local population. This work is in line with the proposed Government reforms of the health and social care system.
The collaboration we are seeing between all health and social care partners in York is really positive and bodes well for the future. The vaccination centre is just one example of this and gives us an example of what this sort of collaboration can achieve.