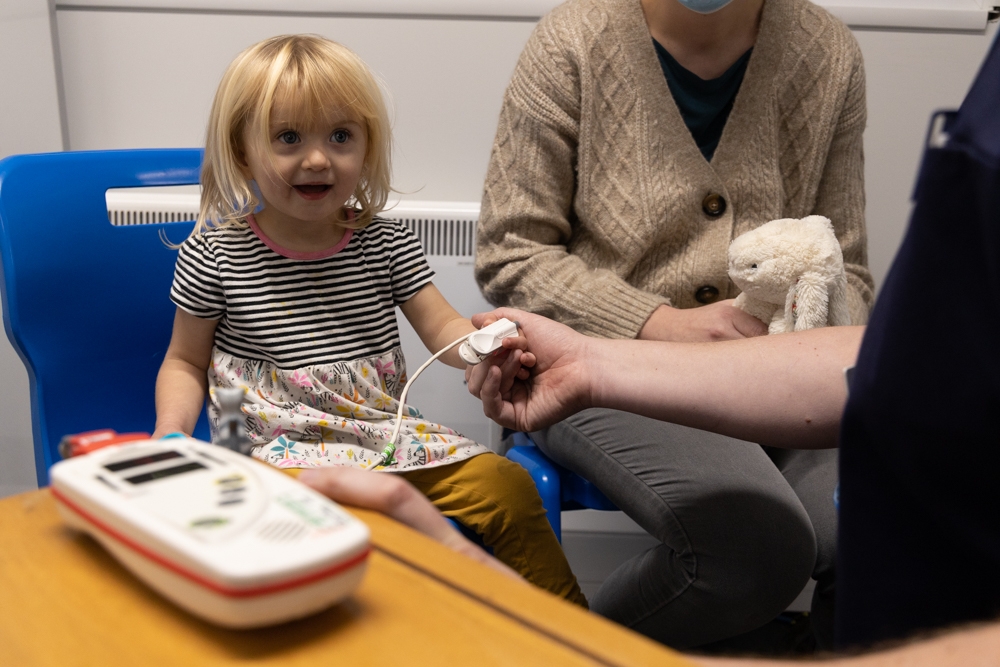 York mum praises care from Children's Treatment Hub
York mum Lucy said she was "hugely impressed" with the team at Nimbuscare's Children's Treatment Hub, after she used the service for both her four-year-old and 13 month-old daughters.
"The team there is evidently really knowledgeable and the whole process was so fluid," she said. Lucy's eldest daughter suffers with recurrent viral induced wheeze and, in the past, has had to go to hospital with her condition.
"We have used the new service several times, it's such a helpful step between hospital support and our GP, who has limited capacity. It's a win-win situation for everybody.
When her younger daughter Charlotte developed bronchiolitis, Lucy was able to get vital support for her too at the Askham Bar centre.
"They were amazing - initially they observed her and wanted to monitor her again during her nap. Her oxygen levels had dropped and they picked it up quickly as this needed addressing. This is such a valuable and much needed service, especially in the winter," said Lucy.