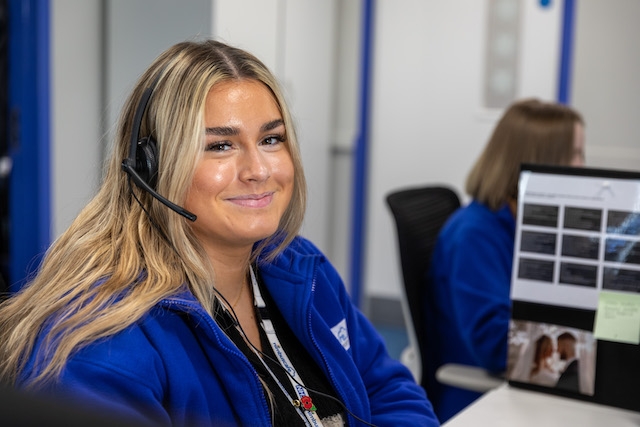 Get in touch - Your feedback is important to us. 
In order to improve or make changes to our services we welcome feedback.
Please find a copy of our Complaints, Feedback and Compliments Policy here.
All communications will be acknowledged and a response expected within 5 days.
Complaints will be treated with respect and investigated thoroughly. We are a 'learning organisation' and where there are opportunities to reflect and consider how we could make improvements we will.  
Patients are at the heart of everything we do, it is important that you are treated with respect and dignity and that when raising a concern or a complaint, that you feel heard.  
Sometimes you may wish to provide feedback or pass on thanks to a member of the team, the policy explains how you can do this too.
If you prefer to email us directly there are two methods how you can do this:
For general enquiries please contact  Nimbuscare.help.desk@nhs.net
To register a complaint, provide feedback or extend a compliment please contact Nimbuscare.feedback@nhs.net
If you have a medical enquiry we advise contacting your GP or visiting nhs.uk
To feedback on our website or your experience of Nimbuscare please answer the questions in the pop up at the bottom of this page.
If you require materials in an alternative language please contact the helpdesk. Nimbuscare works with Language is Everything, an interpretation service to translate all our documents where needed.
For urgent enquiries our office number is 01904 943 690 (Monday to Friday 08.00 – 20.00, Saturday 08.00 – 17.00) All our services are closed on Bank Holidays apart from our Urgent Care Service.
Please be reminded that all calls to and from Nimbuscare are recorded for training and monitoring purposes. If you have any queries regarding this, please speak to a member of the team.
Patient Participation Groups
Due to the nature of our business we are unable to establish our own Patient Participation Group (PPG). However, as we work closely with our Member Practices we are looking to connect with all PPGs linked to each practice. If you would like to find out more about your practice PPG and how you can get involved please contact the team via Nimbuscare.feedback@nhs.net who will be happy to help.