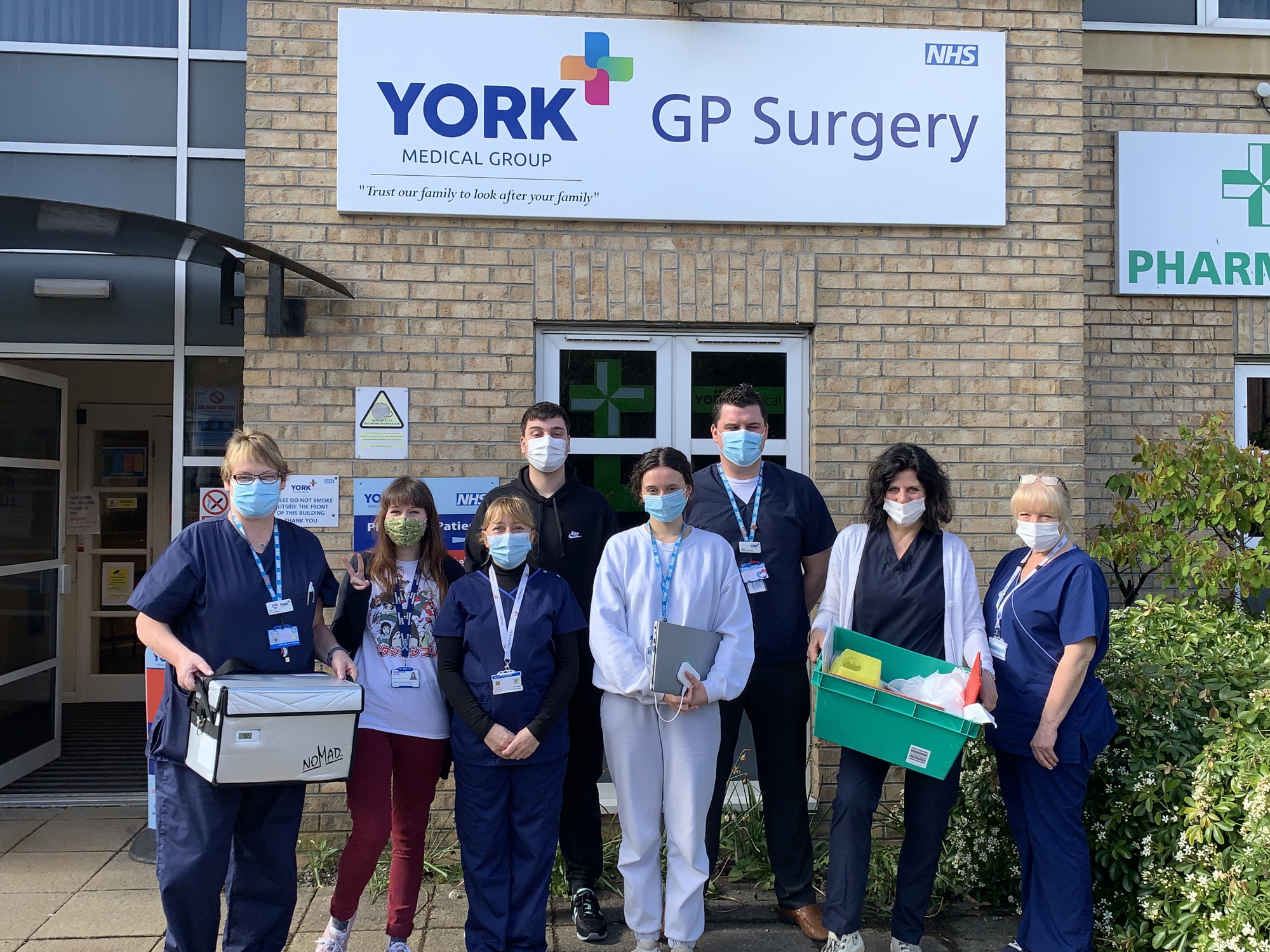 York homeless get Covid vaccine, thanks to local health team
Healthworkers have joined forces to make sure homeless people in York are fully vaccinated by reaching out to them.
A special outreach team from York Medical Group have been working hard to vaccinate as many homeless people as possible in the community. It's part of the city-wide drive to ensure everyone has the same access to the Covid vaccine.
They have been working with Nimbuscare, as well as the Vale of York Clinical Commissioning Group (CCG), City of York Council and Changing Lives to get the service up and running.
Zulf Ali, CEO at York medical Group and Director of Strategy and Commerce at Nimbuscare, said:
"The success of this outreach programme is down to the dedication of our staff and working collaboratively with our partners.  The homeless vaccination programme is an excellent example of positive collaboration, and we look forward to more partnership working in the future to address the other healthcare needs of this vulnerable population."
Michelle Phillips, Nimbuscare's Director of Quality and Patient Experience, explained: "The team was already delivering health services to the homeless population in York as part of an 'enhanced service'. With the help of Nimbuscare and other key partners in the city, they were able to get the vaccine and the support to carry out this vital work as part of the largest vaccination programme the NHS has ever seen."
Polly Smith, Head of Nursing and Clinical Services at York Medical Group, added: "It made sense that we were the right team to go out to vaccinate this vulnerable group in our City.
By delivering the vaccines in their own environment, we've helped break down the barriers and stigma this community often feel.
"It was very unlikely that they would be able to travel to the vaccination centre, navigate the booking system or commit to an appointment time, so we took the vaccine to them.
"Many homeless people have complex and chaotic lives, many are either in and out of hostels or prison, or perhaps sleeping rough, which makes it difficult for them to keep their own record of previous vaccines.
Many are also very apprehensive about getting the vaccine, so we've had to offer lots of reassurance.
"Nimbuscare has supplied laptops and dongles so we can check the NHS central record system for previous vaccinations and ensure data is entered in real time.
"To date we have given out more than 220 vaccines and next week we will be setting up stall at a breakfast club to capture the harder to reach clients. We'll be offering a vaccine with a hot drink and sandwich."
Photo caption:
Left to right:
(front) Gill Tyro, Clinical Manager at York Medical Group
Stevie Lee Croft-Hall, key worker, Changing Lives
Ann Warriner – Practice Nurse, York Medical Group
Katie Smith – Admin support, York Medical Group
Polly Smith – Head of Nursing and Clinical Services, York Medical Group
Dawn Knott – Health Care Assistant, York Medical Group
(back) Billy Smith, admin support & Simon Calvert – Admin support York Medical Group